Enrolled Agent
Keith Espinoza is enrolled to practice before the Internal Revenue Service. An enrolled agent, or EA, has demonstrated special competence in tax matters by passing a multi-part comprehensive exam administered by the IRS. Enrolled agents are unrestricted as to which taxpayers they can represent, what types of tax matters they can handle, and which IRS offices they can represent clients before.
Enrolled agents are the only taxpayer representatives who receive their licenses to practice from the U.S. Federal government (CPAs and attorneys are licensed by the states). All enrolled agents must pass an extensive background check, adhere to ethical standards, and complete a required number of continuing education hours annually.
Enrolled agent status is the highest credential awarded by the IRS. For more information about Enrolled Agents click here:
https://taxexperts.naea.org/content/what-is-an-enrolled-agent.html
National Tax Practice Institute Fellow®
The National Tax Practice Institute (NTPI)™ is a three-level program developed by The National Association Enrolled Agents to sharpen the representation skills of enrolled agents, CPAs, and tax attorneys. Representation requires expertise in the tax code as well as knowledge of the often challenging maze of IRS codes, internal regulations, and agency structure.
Practitioners who successfully complete all three levels (in order) join the ranks of the prestigious NAEA National Tax Practice Institute Fellows®. Fellows are the creme de la creme of representation experts, and are highly qualified to represent their clients in front of all levels of the IRS. For more information about NTPI Fellows® click here: https://www.naea.org/education-events/national-tax-practice-institute/ntpi-fellow
Registered Social Security Analyst®
Keith Espinoza is a member of The National Association of Registered Social Security Analysts®. RSSAs have demonstrated a foundation of education and understanding of issues related to Social Security and Medicare. When to take Social Security is a key decision for America's elderly, for whom the program has become a critical safety net. Recent analysis has found that 96% of retirees choose the wrong year to tap Social Security, leaving trillions of dollars on the table. Most retirees should wait longer to access their benefits, while some should claim them sooner. Keith is able to run extensive analysis to help his clients maximize and optimize their Social Security claiming decisions.
National Tax Training School
NTTS is the nation's foremost tax training institute and is the only nationally accredited distance education school specializing in tax training. They have been in existence since 1952. Keith is a graduate of their Higher Course in Federal Taxation with advanced training in corporations, partnerships, and fiduciaries. This course is preparatory for the IRS Enrolled Agent exam.
University of Colorado at Denver
Keith Espinoza graduated from the University of Colorado at Denver in 1983 with a Bachelors of Science Business Administration Degree, majoring in Finance and with a minor in Economics.
Professional Associations

National Association of Enrolled Agents

National Association of Registered Social Security Analysts

Colorado Society of Enrolled Agents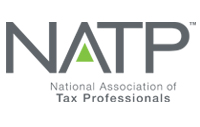 National Association of Tax Professionals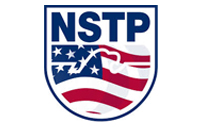 National Society of Tax Professionals