Published on the Cover of The EA Journal
Keith Espinoza is a frequent contributor to the EA Journal.
You can download and read each article by clicking on the thumbnail.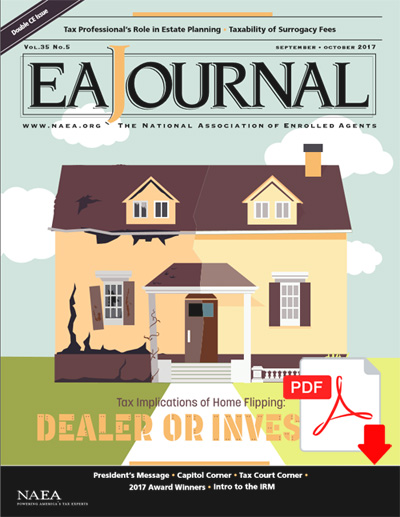 Tax Implications of Home Flipping: Dealer or Investor?
By Keith A. Espinoza, EA
Indeed, there are many reality TV shows and real estate networks dedicated to glamorizing the quick profits that can be made in these activities. What these programs fail to mention are the tax consequences of these transactions. As tax professionals, that's where we come in. Our clients rely on our expertise to not only prepare their tax returns properly, but also to advise and guide them on the proper way to structure their deals.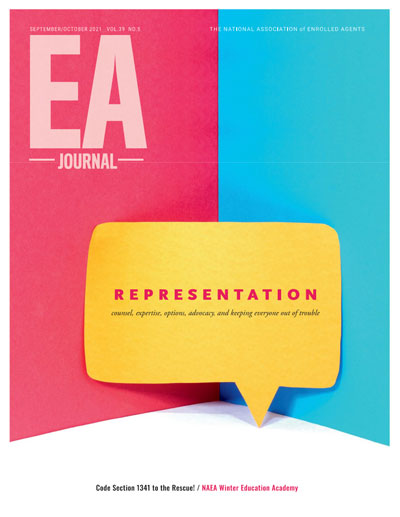 Code Section 1341 to the Rescue!
By Keith A. Espinoza, EA
This article examines which payments over a certain threshold are still deductible and an alternate way to decrease the tax even without deducting these payments.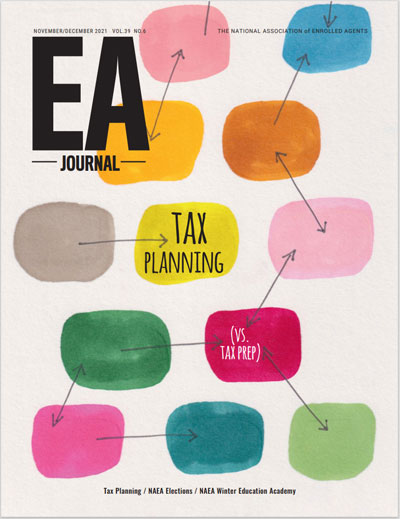 Limited Partners and Self-Employment Tax
By Keith A. Espinoza, EA
This article discusses the treatment of self-employment tax for partners and the exceptions in the Internal Revenue Code (IRC) for limited partners.